Meet our
Surgeon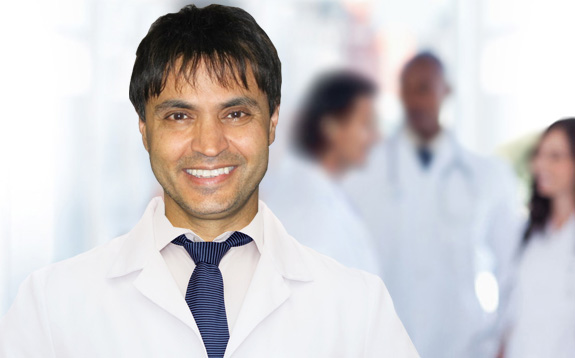 About Vaser Liposuction locationx
VASER Liposuction or VASER lipo is a minimally invasive treatment performed to remove fat and shape the body. It is usually performed under local anaesthetic, without the need to stay overnight at the hospital. As a leading provider of VASER lipo treatment, Advanced Lipo Centre is pleased to have one of the most respected VASER specialists in our practice. Dr Bassi is one of very few VASER experts practicing in the UK. He has been in the cosmetic surgery arena for over a decade, and helps people in locationx. Prior to that, Dr. Bassi worked as a General Practitioner for 18 years. He has garnered significant experience and global training in harmonising body features. Dr. Bassi has performed hundreds of procedures with the Advanced Lipo Centre to date. Our VASER Liposuction procedures are performed in our highly sterilised operating theatres. We have performed many successful VASER Lipo procedures for clients who live in locationx. We tailor-make each procedure for the client; it's specifically done according to your needs and preferences. Whether it is an athletic masculine build or a lithe feminine figure you want, our VASER Hi-Def & 4D and VASER lipo techniques are specialised for male and female forms respectively.
What is VASER Liposuction?
We often get inquiries about VASER lipo, from prospective clients in locationx. VASER lipo is a specialised and minimally invasive fat removal and body shaping technique. As opposed to traditional liposuction, VASER lipo affords patients a custom body contouring experience that no amount of dieting or exercise can produce. The result is obtained with exacting precision and minimal pain. By using an advanced ultrasound technology, VASER (Vibration Amplification of Sound Energy at Resonance) emulsifies fat cells. The emulsified fat cells are eventually removed from the body by a suction process. VASER Lipo (also called Vaser liposelection or Ultrasound Liposuction) is a suitable procedure for both men and women in locationx.The ultrasound energy only targets fat cells, leaving the surrounding tissues undamaged. In addition, the patient is able to carry out their regular activities within a short time. From our years of practice, we can confirm that VASER lipo is a highly effective way to eliminate body fat, and create a defined figure.
Advantages of VASER Liposuction

VASER Lipo does not need general anaesthetic It is minimally invasive- no damage to other body tissues Reduced risk of bleeding or bruising Minimal downtime- VASER Lipo patients leave the hospital the same day Less scaring on the patients It can stimulate production of collagen, resulting in tighter skin In contrast, traditional Liposuction occasionally results in sagging skin.
The Fat Problem
Some parts of the body have a tendency to store excess fat that seems impossible to rid through exercise and diet alone. These notorious areas can make someone look out of shape, even when they are healthy. In some cases, it is challenging to achieve an athletic look, even with a strict exercise regimen. For them, VASER lipo is sometimes a recommended solution.
What body parts can you perform a VASER Liposuction?
Areas notorious for excess fat are the chin, breasts, chest, abdomen, flanks (love handles), inner thighs, outer thighs and knees. Other corresponding back areas include the upper back, upper arms, under arms and buttocks.
The VASER Liposuction technique
Ultrasound energy is used to break down fat deposits in carefully targeted areas. The skin and treated areas look more sculpted and naturally defined. Female clients in locationx love the results of VASER Lipo for problem areas like their inner thighs (to give the thigh gap), and the upper arms (to eliminate loose fat). The VASER Lipo technique is also ideal for attaining a gently curved silhouette or hourglass figure.
The VASER Hi-Def & 4D technique
This particular procedure offers you a more defined musculature and toned physique. The VASER Hi-Def & 4D technique is performed under local anaesthetic and takes a longer time than VASER lipo. It is best suited for regularly active clients that have a natural muscular tone. Clients are advised to start exercising and building affected areas, weeks prior to their treatment. The VASER HI-Def & 4D technique is common among male clients, as it is useful for developing pectoral and abdominal muscles (washboard abs). However, some female clients in locationx have successfully used it to augment fat loss in their belly area.
VASER Liposuction Safety and Results
The procedure is safe and results include improved shape and contours of the body. Standard VASER results are subtle and natural-looking, there are hardly tell-tale signs of the procedure. The toned physique is immediately visible to the patient after a treatment, but will become more obvious in the following months.
VASER Liposuction Recovery/Downtime
The VASER Lipo procedure involves a reduced downtime and you can get back to your regular schedule in locationx almost immediately. The small incision made during the procedure will not require stitches, but you are advised to wait a few weeks before resuming active gym schedules.
VASER Liposuction Pricing
Due to the shorter treatment and minimal downtime, our VASER Lipo and VASER HD procedures are generally less expensive than conventional procedures. In addition, we offer competitive finance packages for each treatment.
Who will perform the VASER Liposuction procedure?
Dr. Bassi is a highly reputable surgeon and one of the few accredited VASER Lipo practitioners in the UK. He holds multiple medical qualifications, including a membership of the British Association of Body Sculpting, and an associate member of British Association of Cosmetic Doctors.
Reserve your free consultation today
PARAGRAPH 12
Book a VASER Liposuction consultation by filling our online form. Or contact us via 01 773 252 016 At your consultation, we will discuss every aspect of your surgery in detail to guarantee you get the best results.