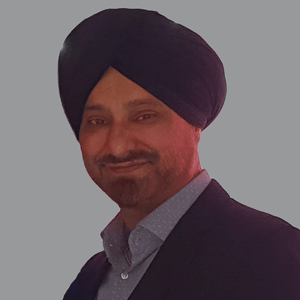 Bsc(Hons), MRCGP, MBCAM
Specialising in Cosmetic Dermatology and Lipo Sculpture
(GMC Number 3497713)
Dr Kam Singh qualified at Leeds Medical school in 1990 and has been a GP for 24+ years. He developed a specialist interest in cosmetic dermatology 15 years ago. Over the past 15 years he has attended numerous training courses throughout the world and continues to work as a GP and private cosmetic practice. He is a full member of the British College of Aesthetic Medicine (BCAM). Dr Singh has been invited to talk on numerous radio programmes as a recognised expert in Cosmetic Medicine. In his quest for the perfect body sculpting technique he was appointed to be the first UK trainer for the Vaser liposelection procedure and has trained many colleagues over last several years.
As well as body sculpting Dr Kam Singh provides a full range of minimally invasive cosmetic procedures including, muscle relaxing injections, dermal fillers, chemical skin peels, Accent Radio Frequency , and Intracel – The non-surgical skin tightening resurfacing treatment.
Dr Singh has a keen interest in the development of standards in cosmetic medicine and training of clinicians in this field. He mentors a number of cosmetic doctors and was happy to be invited to sit on the expert review panel for Non-surgical cosmetic treatments.
Dr Singh is also a full Member of the:
• GMC, General Medical Council, register (No. 3497713)
• British College of Aesthetic Medicine (BCAM)
• Member of the Royal College of General Practitioners
Areas of Expertise
• Vaser Liposuction & Hi-Definition procedures
• Fat Transfer procedures
• Renuvion J PLASMA (J PLASTY) for skin tightening
• Dermal fillers, Muscle Relaxing Injections
• PRP for skin rejuvenation and hair loss
• Skin rejuvenation with chemical peels, microdermabrasion, micro needling and other non-surgical treatments
• Dermatological consultation and advice, Minor surgical operations
Practicing Privileges
• Manchester Private Hospital, Salford
Mr Shivram Singh began his career in Plastic Surgery in the reputed Plastic Surgery centre in Belfast. Following this, Mr Singh worked as a plastic surgeon in hospitals throughout Northern Ireland, Scotland and England as part of a formal and intensive training course. This program involved a vigorous training in General Plastic, Reconstructive & Cosmetic procedures.
Dr. Singh undertook various fellowships in Plastic & Cosmetic to enhance and augment his skills, and complete his training as a Reconstructive and Cosmetic plastic surgeon. This culminated in his acceptance as a Fellow of the Royal College of Surgeons in Plastic Surgery in September 2006. He also received the Diploma in Hand Surgery from the European Board of Plastic Surgeon in 2008.
He is fully accredited and on the GMC specialist register.
Mr Singh has been invited to perform and demonstrate his skills of microvascular reconstruction on TV programmes on several occasions.
Mr Singh is keen flyer and plays several sports like badminton and cricket in his spare time.
Mr Singh is also a full Member of the:
• General Medical Council (Specialist Registration Plastic Surgery)
• British Association of Plastic Surgeons